Find the Right Consumer Financing Program for Your Firearms Store
As the owner of a firearms store, you know that this has been an exceptional year in terms of demand for your products. With so many new customers finding their way in the market and long-time customers stocking up, offering great consumer financing options has never been more important for your business.

In many cases, customers may decide they want to purchase a specific product from your store, but don't want to pay for it upfront. This is even more likely to be the case in our fluctuating economy. In these instances, financing offers a way for your customer to get the product they want and for you to make the sale and keep your revenue flowing. Failing to offer financing, on the other hand, may drive a potential customer straight to a competitor.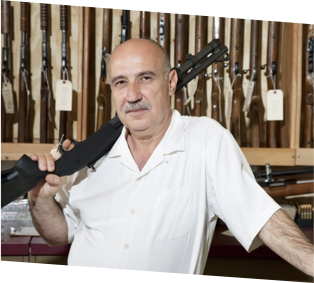 When you work with the experienced team at Financing Your Way, we'll connect you with the right financing options for your business. You'll love increasing your sales and revenue, avoiding having to discount your products, and gaining an edge on the competition. And your customers will appreciate their increased purchasing power, flexible payments, and the ability to buy the product they want for little to nothing down.

This is a unique time for the firearms industry, and you should seek to strike while the iron is hot and maximize your revenue. Offering consumer financing helps you capture more sales and take advantage of the high demand currently demonstrated in the market. To learn more and to start exploring your financing options, reach out to Financing Your Way. Our knowledgeable professionals would be honored to serve you.
Other Benefits to Consider
Aside from developing lasting trust with your customers, offering financing helps your business in many ways, such as:
Increase Your Sales and Revenue

Helping You Avoid Discouning

Enabling You Require Little to Nothing Down for a Customer
Purchase
Giving You the Edge Over the Competition

Providing Payment Flexibility for Your Customers

Increasing Customer Comfort When Buying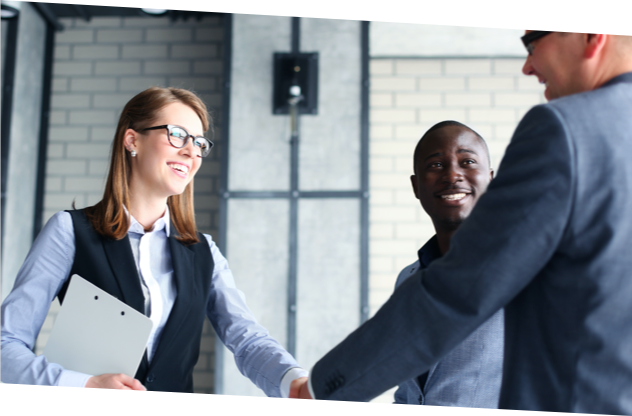 Maybe you already offer financing to your customers. If so, you need to know that Financing Your Way is the perfect choice when you want to work with a financing partner that always puts you first.

Our wealth of experience and proven expertise enable us to serve you effectively, providing you with exceptional financing options. From marketing materials to management and staff training for seamless financing implementation, we supply the tools you need to ensure that your financing program runs smoothly.

We do everything necessary to set you up for success.
A Tailored Approach
At Financing Your Way, we don't use one-size-fits-all financing solutions. We understand that no two businesses are exactly alike, and we'll customize your financing plan to suit your business's particular needs. You provide fully tailored services to your valued customers. Shouldn't your veterinary financing program follow suit?
Explore the Opportunity
Whether you're looking to offer financing for the first time or you just want to see for yourself how we can improve your financing plan, let us show you how we can help. You'll appreciate our programs' fast funding, competitive rates, and instant approvals.

This comprehensive approach to your plan is just one more example of how Financing Your Way makes veterinary financing simple without oversimplifying your needs. Get in touch with us today to find out more.
Our Focus
We work with firearm stores so they can provide customers with financing options.
Business Benefits
Increased Sales and Revenue

Funding Within 1-5 Business Days
Customer Benefits
Increased Purchasing Power

Comfort in Buying Decisions

Nothing to Little Down to Make Purchase
GET STARTED TODAY
Want to start offering more financing options? Fill out this form and we will contact you with next steps.