Boost Your Jewelry Store's Revenue and Build Customer Relationships That Sparkle With Consumer Financing
Jewelry stores have truly unique relationships with their customers. When a customer purchases a piece of jewelry from your store, they may very well be investing in an heirloom that could last generations. They could be buying a ring that will seal a commitment to a beautiful, lasting relationship. Or they could be giving a truly special gift that will live on in the heart of the recipient for many years to come.

Because of the great importance of jewelry purchases for many customers, gaining their trust and keeping it is essential. You want to ensure that they feel comfortable making their purchase, and, from both a revenue and customer relationship perspective, you want to do everything you can to make sure customers don't let a gap in available funds prevent them from purchasing the item they desire. That's why offering consumer financing is such a great idea.
Put Consumer Financing to Work for Your Jewelry Store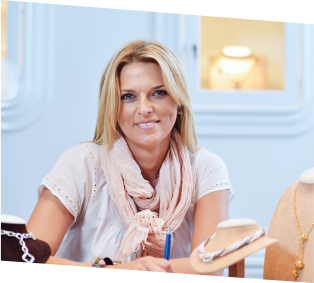 When you work with a reputable and knowledgeable partner like Financing Your Way to offer financing options to your customers, you are setting yourself up for success. Providing consumer financing allows you to capture sales you might otherwise have lost and gives customers increased buying power and comfort in their purchasing decisions.

You'll gain an edge on the competition, and avoid having to discount your inventory in order to make sales. And with payment flexibility and little to nothing down to make a purchase, your customers will feel great about buying the wonderful items they have their hearts set on.

Now is the perfect time to get started. Reach out to Financing Your Way today to learn more and establish a consumer financing option that's as good as gold.
Other Benefits to Consider
Aside from developing lasting trust with your customers, offering financing helps your business in many ways, such as:
Increase Your Sales and Revenue

Helping You Avoid Discouning

Enabling You Require Little to Nothing Down for a Customer
Purchase
Giving You the Edge Over the Competition

Providing Payment Flexibility for Your Customers

Increasing Customer Comfort When Buying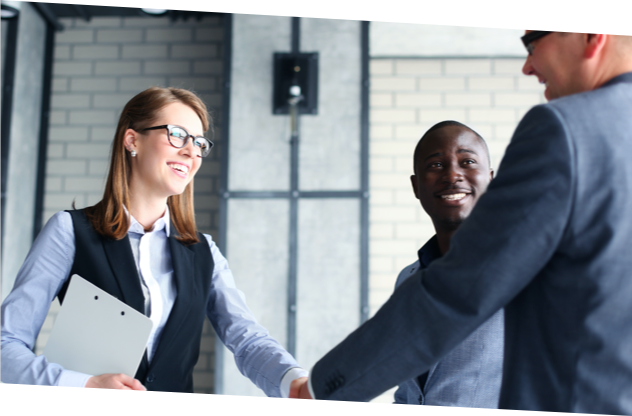 Maybe you already offer financing to your customers. If so, you need to know that Financing Your Way is the perfect choice when you want to work with a financing partner that always puts you first.

Our wealth of experience and proven expertise enable us to serve you effectively, providing you with exceptional financing options. From marketing materials to management and staff training for seamless financing implementation, we supply the tools you need to ensure that your financing program runs smoothly.

We do everything necessary to set you up for success.
A Tailored Approach
At Financing Your Way, we don't use one-size-fits-all financing solutions. We understand that no two businesses are exactly alike, and we'll customize your financing plan to suit your business's particular needs. You provide fully tailored services to your valued customers. Shouldn't your veterinary financing program follow suit?
Explore the Opportunity
Whether you're looking to offer financing for the first time or you just want to see for yourself how we can improve your financing plan, let us show you how we can help. You'll appreciate our programs' fast funding, competitive rates, and instant approvals.

This comprehensive approach to your plan is just one more example of how Financing Your Way makes veterinary financing simple without oversimplifying your needs. Get in touch with us today to find out more.
Our Focus
We work with jewelry stores so they can provide customers with financing options.
Business Benefits
Increased Sales and Revenue

Funding Within 1-5 Business Days
Customer Benefits
Increased Purchasing Power

Comfort in Buying Decisions

Nothing to Little Down to Make Purchase
GET STARTED TODAY
Want to start offering more financing options? Fill out this form and we will contact you with next steps.